Life changing inner freedom starts now.
This work is expansive, reflective and deeply personal. Raman helps you to STEP INTO the person you KNOW yourself to be so you can DESIGN a life you LOVE & truly LIVE from a place of inner freedom.
You've always been the personal growth type: seeking to expand & step into your greatness. And you've been through so much on your own - overcoming obstacles, continuing to move forward even when it was HARD, and you've made it here. You really did that.
But there's still a part of you that knows that the ideal version of you has yet to be birthed. It's in there...but there are some barriers that feel sticky, and often difficult to move through on your own.
You Can feel it in your bones.
The version of you that...
Is intentional with your time, and clear on what you want & what your vision for your life is.
Takes time to show up for yourself and do the inner work so you can be relaxed and comfortable in who you are.
Is excited to wake up and do meaningful work in the world & LIVE the life you came here to live.
You've tried reading self-development books, but you always end up back in the same anxious place.
You've actively tried being kinder to yourself, but you keep going back to being self-critical.
You keep repeating the same relationship dynamics even when you promised yourself things would change.
You've tried forcing yourself to move forward in your career, work, or business, but you just keep hitting a wall and feel like NOTHING is working.
If we haven't met yet...Hi! I'm Raman. I've worked as an Intuitive Coach for 4+ years and am a former anxiety ridden gal. Yes- you read that right. TRUST me when I say...I haven't always been calm, intuitively guided, and stoked about my life & work.
I deeply desired a life of meaningful work, and always looked up to the "happy & impactful people".
I deeply desired to show up FULLY in the world and was SO fearful/frustrated that I wouldn't ever reach my potential in this lifetime.
I deeply desired to know my worth - to say no to things I didn't want to do, and to say YES when my whole body & soul felt it.
I deeply desired to have deeper and more meaningful relationships, but I kept getting stuck in surface level dynamics and resentful thought patterns.
I OFTEN wondered if life was just going to be full of anxiety (with sprinkles of depression) forever.
What I wanted most though, above everything, was the FREEDOM to be ME. Fully. Unapologetically. ME. The girl I was when no one was watching. And here I am. 🙂
It took my own coach & mentors to get here today. Having someone who I got to process EVERYTHING with. Someone who really SAW me, and saw the potential I had hidden within me for so long.
To hold space for ALL of me to emerge. To hold space for any emotional pain that I held deep inside me to release. To give me the perspective and mindset shifts that were NECESSARY to help me embody my greatness. To hold my vision WITH me, and to walk with me while I brought that vision to life.
Things just feel SO much smoother and we can evolve so much faster when we have support.
That is what a coach does.
And that's what I'm here to do for you (and SO excited about it by the way).
I've privately coached:
-entrepreneurs & coaches to grow their businesses with ease
-single souls wanting to date & feel confident and self-assured in their relationships
-students & high achieving professionals to keep growing in a calm, intuitive, & joyful way
-highly spiritual souls, creatives & nature lovers to follow their creative purpose & live a life of abundance
If you feel like this may be for you, let's break down how the coaching experience works...
--> we work together for 3 months and have a coaching session every week or every other week
--> our coaching sessions are an hour long over zoom or by phone
--> in between sessions, you'll have access to me via email for any extra support that's needed!
--> instead of having a set curriculum, the whole experience is set to work for YOU. We get clear on where YOU want to go and the version of you you're stepping into. Week by week, I will use my intuitive superpowers to help you shift the stuff that's getting in your way. I focus on getting to the root cause, rather than surface level coaching (this is where the intuition comes in handy!)
--> even though sessions are quite intuitive and conversational, you'll leave each session with 1-2 practical action steps that you can take to move you forward (think emotional awareness exercises, journaling prompts, self-care practices, and anything that will help you grow!)
It is such a beautiful experience where you get to design the life YOU want. And I'm here to help you get there.
Here are some of the transformations you can expect from our experience together...
► deep trust of your own intuition and inner wisdom instead of looking outside of you for what you "should" do.
► having an amazing and juicy relationship with yourself, with an inner confidence that lights you UP in your life, work, and relationships
► taking inspired action on your highest excitements & not second guessing your decisions
► being more of the authentic YOU and embodying your magnificence without wondering "what they'll think"
► feeling powerFUL and energized so you can design the life you want and implement the habits that will carry you forward
► knowing and living YOUR purpose on this planet with your unique gifts & talents - whether you're growing your own business or expanding your leadership & role in the world
► allowing the universe to guide and support you along the way while you feel unwavering trust of your life's path and process
You are allowed to be you, fully. You are invited and welcomed into resting in the beauty of all that you are. That's what we really need here: You - fully and completely.
Testimonials | What Clients Are Saying...
Intuitive Coaching with Raman has entirely transformed me! After years of therapy, spiritual self help books, courses, etc., all the work I had put into myself has finally started to click for the first time ever.
I came to Raman because I was feeling like my life was at a standstill. Through my weekly sessions with Raman she was able to help me get to the core root of past traumas, insecurities and false narratives that prevented me from moving forward in my life.
I had always thought I had the proper coping tools however through Raman's spiritual healing she has helped me go beyond the surface and really dig deep. Since I began my time with her, I have noticed major shifts in my happiness, inner peace and self confidence. The best part is I have manifested some amazing opportunities and experiences.
I feel very blessed that Raman has entered my life and look forward to continuing to do the work with her - simply put, she's amazing!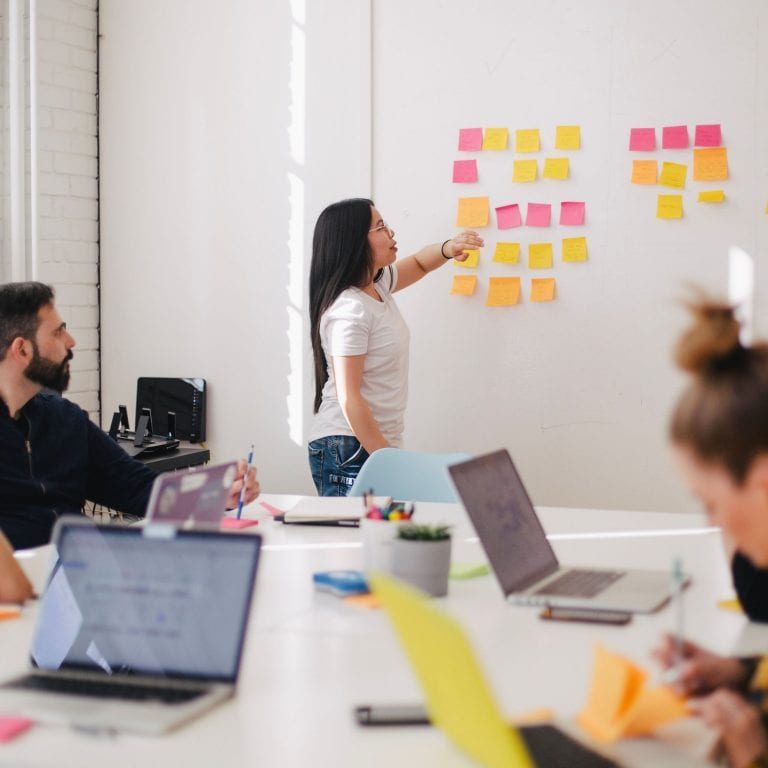 Working with Raman has been such a gift. She has helped me become more intuitive in all areas of my life. Before our work I was struggling to find my flow with work and my business, always outsourcing my decisions to people I thought knew better. It was so empowering to start trusting my own instinct and work through the blocks to trusting my intuition.
Work has become so much more juicy and rewarding doing it from a place of true authenticity and letting go of all the "rules".
I'm so grateful to have such an intuitive and supportive coach through the ups and downs of entrepreneur life!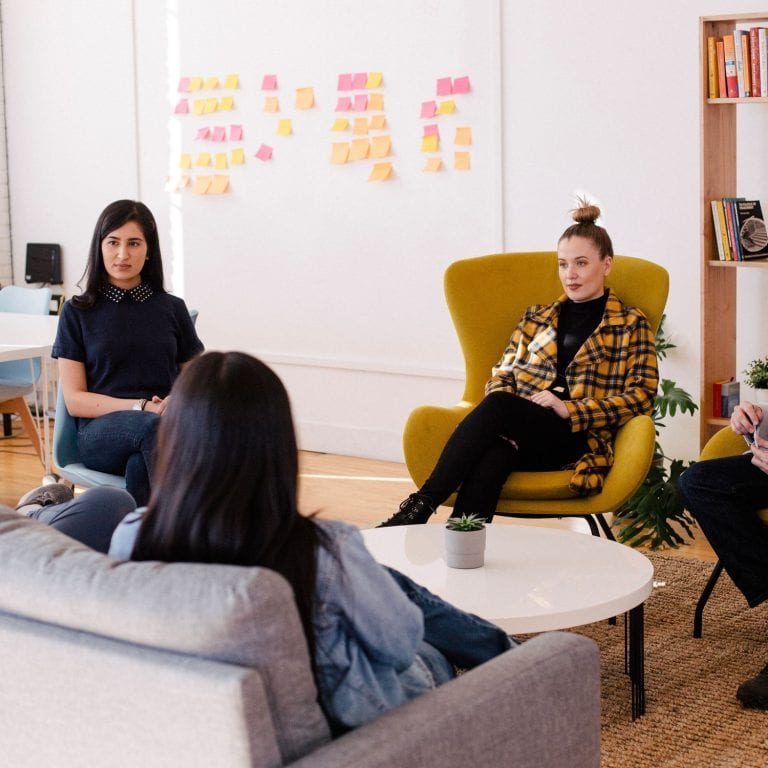 I've been seeing Raman for about 3 months and feeling that I'm coming to have a much more peaceful disposition. I have excitement in my life as I open into a much more trusting, less anxious person, and feel that I'm trusting more in our divine nature, and I sense it. I'm so grateful for Raman for helping me come to grow in awareness that we can all have access to this and that it never leaves us. We have nothing to fear when we trust in this. Raman is extremely intuitive and has a gift to know where our real issues lie. Thanks Raman, I'm grateful for our sessions! -Ron, BC, Canada
Working 1-on-1 with Raman has been beyond transformational so far. She is extremely intuitive, and her ability to pick up immediately on what I'm feeling/thinking and what I need to look at is incredible. She is also an extremely talented healer, being able to hold impeccable space for you to dive into your shadows and heal the emotional wounds holding you back from mind body spirit balance and wholeness. I promise you, that you will be extremely glad you decided to work with her. -Joshua, New York
Raman was an incredible coach, she was very patient with me and my growth and gave me processes and accountability that really helped my healing and growth process. I feel more equipped and in a better mental state after 2 months of coaching than before. I also am grateful for how kind and compassionate she was. She helped me go really deep within myself and my healing process. -Delara, BC, Canada
Raman drew me into a world I knew I had access to but didn't use for myself.
She helped me question my perceptions around abundance, money and my own budding business. Since meeting her my fears around abundance have almost completely disappeared and I am finally moving forward with my life. Raman has an innate ability to truly see people.  She listened to every word I said and most importantly to the words I didn't say. Thank you Raman…  I am truly blessed and grateful to have met you and to have you in my life. -Susan, ON, Canada
I started my spiritual path a long time ago reading books, attending seminars, conferences, meditations groups, and so on but never had the experience of taking a spiritual coaching session. I enjoyed this experience with Raman; She is very enthusiastic, attentive, and patient. She radiates a peaceful and positive energy every time you talk to her. Working with her caused wonderful synchronicities with other new spiritual projects I had started a few weeks before contacting her. The information, guidance, and recommendations she provided helped me to fill some spaces in my spiritual life that I had not noticed before. -Jose, AB, Canada
What a beautiful Presence Raman is! I've been receiving weekly coaching from Raman for about a month now. Raman's presence feels like a vibrant ray of sunshine on a cloudy day. Her innate ability to unconditionally love with compassion truly touches me. Another thing I noticed from Raman's sessions is that I find myself trusting more in the Guidance coming through her with each coaching experience. The hour I spent with Raman today was life changing, not only she confirmed the intuitive hits I had received, she also held amazing space for a part of me to crack open. I felt so safe and at ease to be vulnerable. Thanks Raman! You're the best!! -Frances, BC, Canada